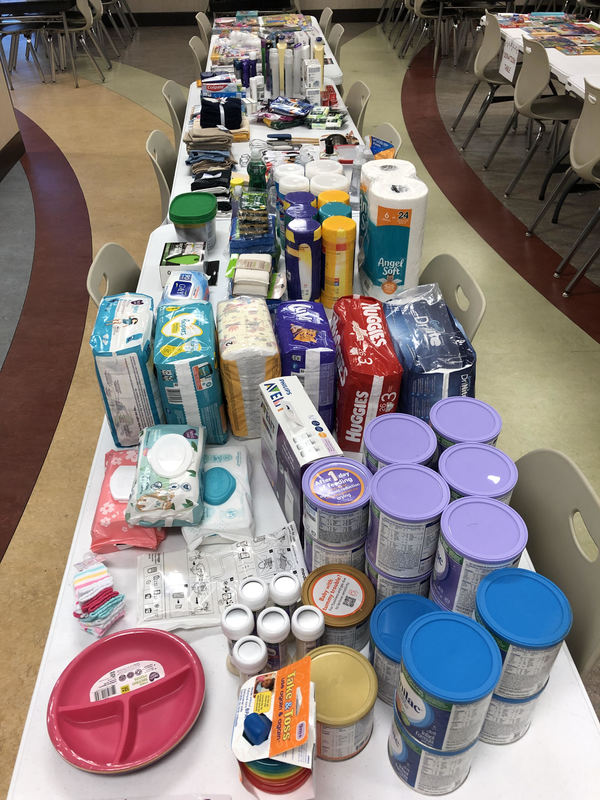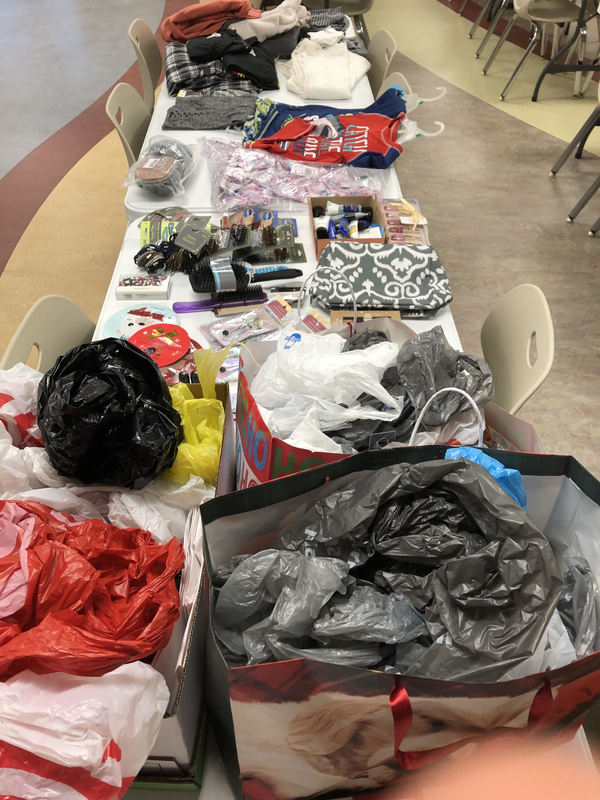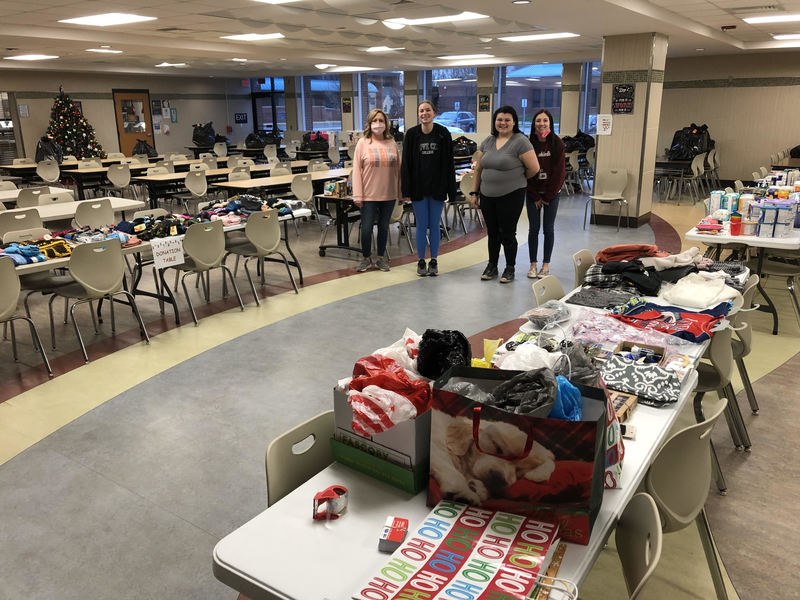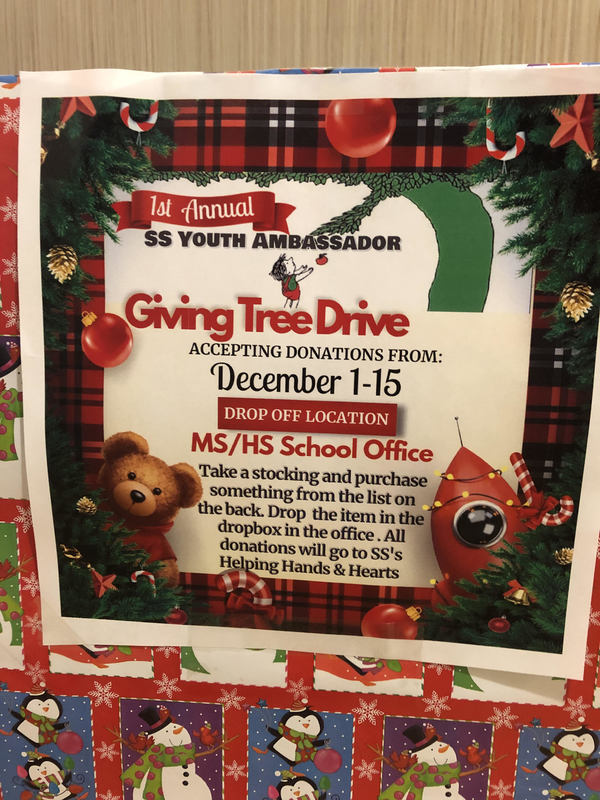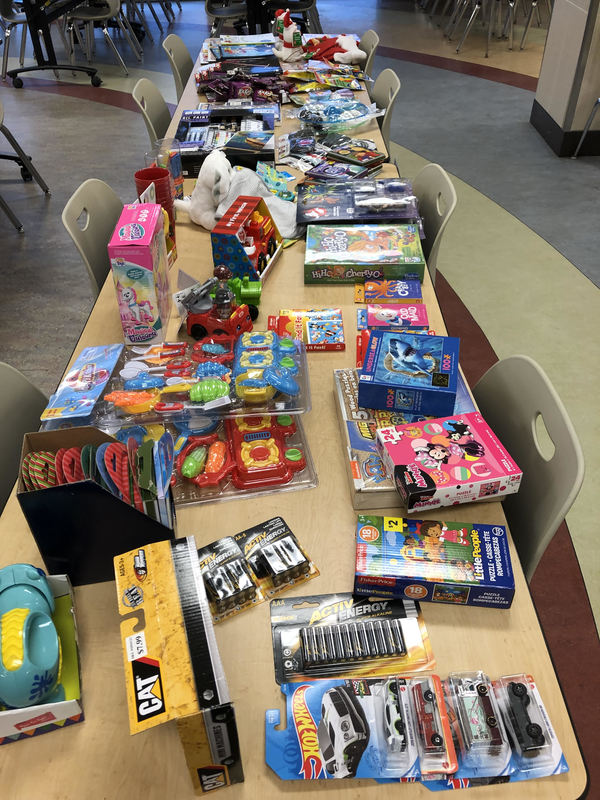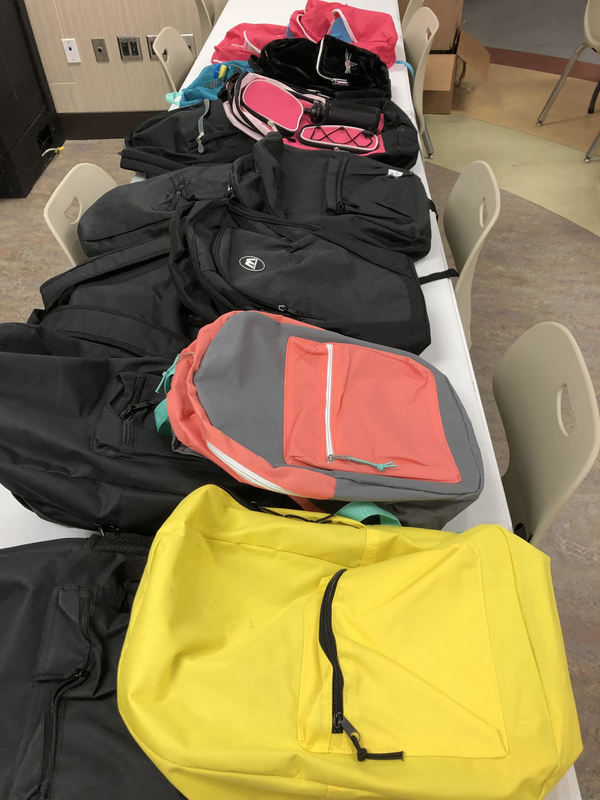 Helping Hands and Hearts 2021 was amazing again this year! The outpouring of help was truly a blessing.
Helped 22 families in our district.
Gifted 51 children at least 5 gifts each.
The Youth Ambassador Program Committee (Ms. Fulciniti, Ms. Simpson, Mr. LaRue) made tags for a few Christmas trees around the building. Students took a tag and purchased "stocking stuffers."
Thanks to Ms. Maryann Whitehill, who assisted with securing donations from the local Dollar General and the cracker plant.
2 local churches took 62 tags and purchased those gifts.
65 staff members took a tag or more to purchase gifts.
9 students took a tag or more.
Community members and staff gave monetary donations.
21 community members logged on to our "Request a Tag" document to purchase gifts.
Janoski's Farm and Greenhouse contacted us and we were able to connect several of our families with them. They had a toy/gift drive for them.
The leftover donations (baby items, toiletries, hats/scarves, etc.) were delivered to the Women's Shelter or stored for a later date.
We connected families to Communicycle which has a free bicycle program.
We connected families to our local "Community Food Pantry" on 2 occasions during Thanksgiving and Christmas.
Here are a few pictures of what the cafeteria looked like before the families came to pick up their gifts.
Merry Christmas to All!
From the Helping Hands and Hearts Committee (Ms. Rayle, Ms. Terpack, Ms. Jarrup, Ms. Novak, Ms. Hample, Ms. Myers) and senior Zach Sexauer (senior project assistant)